Did you ever wish that you could enjoy your favorite soft drink with­out hav­ing to put up with all of the arti­fi­cial col­ors, arti­fi­cial fla­vors and things such as phos­phoric acid that can dam­age your teeth? Well, you can. Long before we were hooked on buy­ing pop in the super­mar­ket, we used to make our own using nat­ural ingre­di­ents such as fruit juices, yeast and water. Why not give it a go and see just how deli­cious and healthy it is? Here's a sim­ple recipe for grape soda to get you started.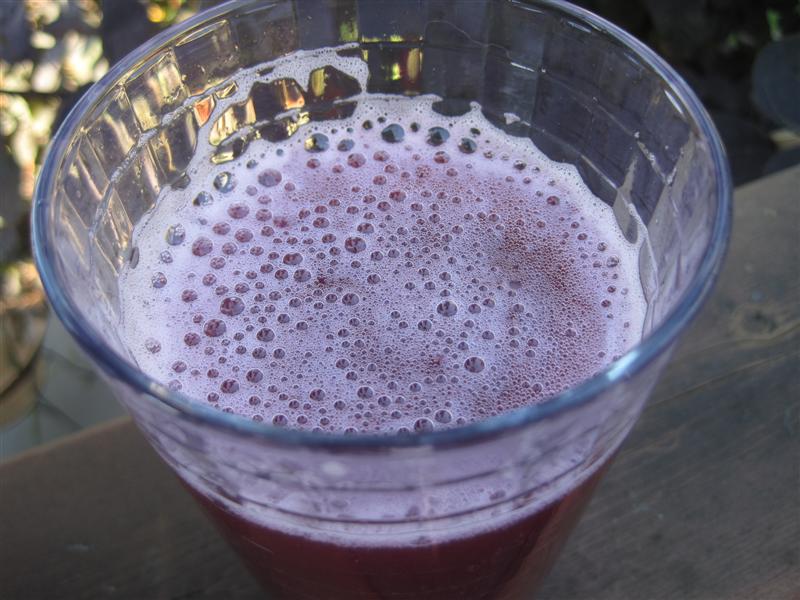 The first thing you'll need to do is to get some bot­tles so that you can put your soda into them. You may be tempted to get glass bot­tles, but it's really bet­ter to use plas­tic ones. Once you make the soda, it will be under high pres­sure because of the yeast you're going to put in it – this will pro­duce fizzy car­bon diox­ide. If you use glass bot­tles, there's a chance that these will explode and hurt you. How­ever, you shouldn't use old plas­tic bot­tles – these can be con­t­a­m­i­nated. Instead, buy plas­tic bot­tles @ eBot­tles.
Now, take 1/2 gal­lon of grape juice, 1/2 gal­lon of water and 3/4 of a cup of sugar, and put these all into a large stock­pot. Sim­mer the mix­ture for 30 min­utes, and then let it cool. Once it has reached room tem­per­a­ture, add 1/2 tea­spoon of yeast – this can be either brewer's yeast or cham­pagne yeast. Let the mix­ture stand for 24 hours, and then get ready to bot­tle it.
At this point, you need to ster­il­ize your plas­tic bot­tles. Unlike glass bot­tles, it's not a good idea to try to do this with boil­ing water. Instead, put 1 table­spoon of chlo­rine bleach in 1 gal­lon of water, pour this into the bot­tles, and then leave them for 20 min­utes. Then, rinse the bot­tles out thor­oughly to get rid of any resid­ual bleach.
The best way to bot­tle your grape soda is to pour it into the bot­tles using a fun­nel. Make sure that you leave at least 1 inch of room at the top of each bot­tle, so that there is room for the car­bon diox­ide to build up. Seal the bot­tles, and then store them in a warm place for 24 hours. After this, put the bot­tles in the refrig­er­a­tor – this will stop the yeast fer­ment­ing. Leave the bot­tles in the refrig­er­a­tor for a cou­ple of days – and then get ready to taste the best grape soda that you have ever had. Just remem­ber to drink your soda within about four weeks – oth­er­wise it can go flat.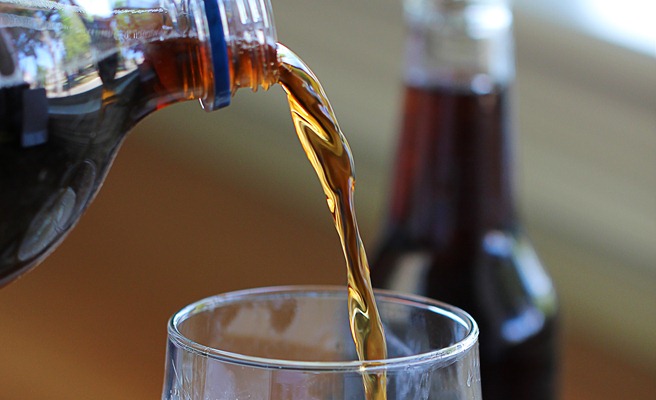 Of course, you don't just have to stick to grape soda. There are lots of other great recipes online for things such as gin­ger ale, root beer and even orange pop. Try exper­i­ment­ing your­self – for instance, why not make an infu­sion of roses and sub­sti­tute this for the grape juice? You'll get a drink that tastes remark­ably like Turk­ish delight.